How Great Of Love's Mom Can Be..
Plays the audio while you read this writing, have enjoy.
I missing you, Mom
A few days ago, my little sister, Fuji called me.
Kak Harry, mom went to Public Health Center last morning for checking her condition. Mom's condition isn't really good. Mama didn't want to inform you, but I think you should know it..
She continue..
.. and mom get the receipt from the doctor but.. (She's silent for a moment) But what? (I asked seriously). Mom didn't taken it on the drugstore caused all medicines are expensive.
I speechless, I don't have any words to describe my feeling at the time. It was very heartbreaking.
After a few seconds, I just said.
I asked to you, just make sure mom's condition isn't getting worse and I will send money as soon as possible.
Feel Useless
By hearing what happened to my mom, it enough to kill me and makes me think I'm useless. I can do many things to my friends and my soulmate. But, when my mom needs me to get her medicines. I ain't there for her.
This is the first time, I'm far away from my mom for a long time. When every time I call mom, we can't talk longer, we never can talk together more than 5 minutes. My mom is so sensitive and she will cry easily and I'm too, I'm so weak even to hear her voice.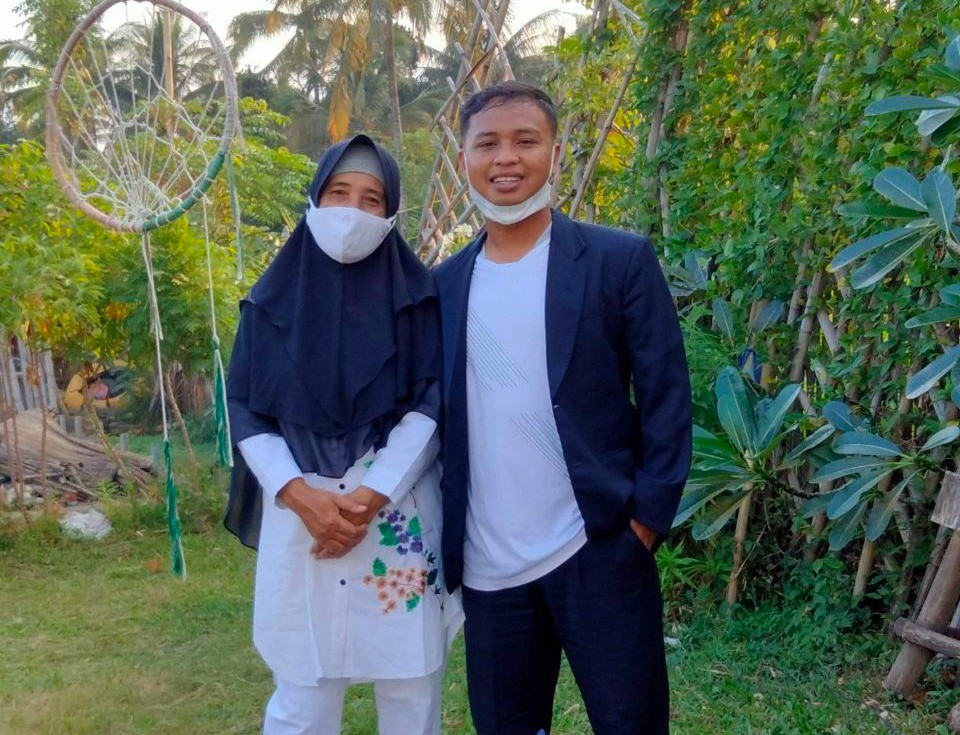 That's way I seldom to call her, I only ask her condition to my brother and my sister. Now, I'm so missing my mom and it isn't because two days ago we celebrated Mom Day. I can't wait too long to see my mom and get back together with my family.
I knew my mom really wanted me to let me pursue my dreams, she has really knew how ambitious I am to wander and get my next school.  My mom always support me, she never says no. I don't know why, but sometimes I want to hear it and now, her condition isn't fine but she didn't wanted me to knew it.  As a son, I have big endless responsibilities to my parents especially to my mom. I planned to go another place to find my path. But, my responsibility to treat my mom is priority.
And what can I do for her? I just can give my time and my best attention for her. I never can pay back all her sacrifices to me, never ever.
I wan't to sing a song for my mom.
This is part of my favorite song (Andy Williams — Where do I begin?). I already modified some part of lyrics to make it match with my feeling.
Where do I begin?
Darimana aku harus memulai?
To tell the story of how great a love can be?
Menceritakan bagaimana hebatnya sebuah cinta.
The sweet love story that is older than sea.
Cerita cinta yang manis yang lebih kekal dari lautan.
The simple truth about the love she brings to me.
Kebenaran sederhana tentang cinta yang ia berikan padaku.
Where do I start?
Darimana aku harus memulai?
By her affection.
Melalui kasih-sayangnya.
She gave meaning to this empty world of mine.
Ia memberikan makna pada duniaku yang kosong.
There'd never be another love, another time.
Tidak akan ada cinta yang lain, di waktu yang lain.
She gave my life and made my living fine.
Ia memberiku hidup dan memjadikan kehidupanku begitu baik.
She is my mom..
Dialah mamaaku..
She fills my heart with very special things.
Ia mengisi hatiku dengan hal-hal spesial.
With warmness love and peaceful peace to complain.
Dengan kehangatan cinta dan tempat aman untuk mengadu.
She fills my soul with so much love.
Ia mengisi jiwaku dengan penuh cinta.
That, anywhere I go I'm never lonely.
Maka. kemanapun aku pergi aku tidak akan merasa sendiri.
With her around, who could be lonely?
Dengan ia selalu bersamaku, bagaimana aku bsa sendiri?
I reach for her hand and it's always there.
Aku raih tangannya dan ia selalu ada.
My mom.
Mom, you don't have to worry. No one can replace you. Growing up with you brings true happiness to my life. Time just flew on by,  you are getting older but your beautiful face never less. I remembered how  pampered I'm. I never be great person without you, mom. Even, someday I can get anything that I want. I can buy a lot of things and be richest person but it will always means nothing.. I never be great, really. Without your guidance and prays, I'm nothing. Please forgive me for all mistakes as long I'm with you.
I always need you till the death do us part.